FIRST READING: 'Disturbing' Canadian euthanasia regime should give world pause, British MPs told
System criticized for few safeguards, 'aggressive' method of implementation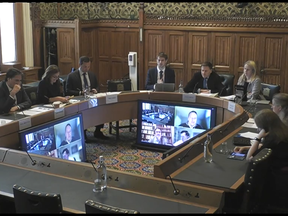 Article content
First Reading is a daily newsletter keeping you posted on the travails of Canadian politicos, all curated by the National Post's own Tristin Hopper. To get an early version sent directly to your inbox every Monday to Thursday at 6:30 p.m. ET (and 9:30 a.m. on Saturdays), sign up here.
Article content
We apologize, but this video has failed to load.
FIRST READING: 'Disturbing' Canadian euthanasia regime should give world pause, British MPs told
Back to video
TOP STORY
Canada's "disturbing" assisted suicide regime should be a warning to other countries looking to legalize euthanasia, British MPs were warned by medical experts this week.
"The (Canadian) law itself says this doesn't have to be last resort … and I think that's a very disturbing societal norm," Scott Kim, a senior bioethics investigator at the U.S. National Institutes of Health, said in testimony to parliamentarians in the United Kingdom.
Kim called Canada an example of the world's "most radically medicalized system of providing assisted dying." The "most sobering" reality of Canadian euthanasia, said the doctor, is that it pairs "very open eligibility" with a "very aggressive medical delivery system."
Article content
The comments were made at a Tuesday hearing of the U.K. parliament's Health and Social Care Committee.
Doctor-assisted suicide and euthanasia are both illegal under U.K. law, with penalties of up to 14 years in prison for practitioners.
But amid mounting public pressure for Great Britain to legalize some form of doctor-assisted death, since December a panel of MPs have been leading an official inquiry to gather "real-world evidence" as to how assisted suicide regimes have functioned abroad.
"The government has stated it is for parliament to decide on the issue so our purpose is to inform parliament in any debate," committee chair Steve Brine said at the inquiry's outset.
On Tuesday, Canada's system was also criticized by Trudo Lemmens, a University of Toronto bioethicist who has emerged as a perennial critic of the current state of the Canadian assisted dying regime.
Article content
"I would say that Canada is a warning sign for countries that legalize medical assistance in dying," he told the committee.
Lemmens has often stated that he was initially a support of assisted suicide, but has now seen it adopted as a form of "harm reduction," with the Canadian medical system embracing the notion of offering MAID "when people don't have adequate access to social support and care."
The professor said that MAID advocates initially denied that these cases were happening, before ultimately championing them as "a solution to a worse-off situation."
Known officially as MAID (medical assistance in dying), assisted suicide was first legalized in Canada only to relieve the suffering of a terminally ill patient whose death was "reasonably foreseeable." But successive changes to the law have now meant that it can be approved for any patient claiming a "grievous and irremediable" condition.
Article content
In recent months, MAID practitioners themselves have confirmed that the qualifications could be little more than an inability to obtain care for a chronic illness, or even simple poverty.
In a recent interview with The Walrus, Konia Trouton, a founder of the Canadian Association of MAID Assessors and Providers, said she was aware that some Canadians had opted for assisted suicide due to socio-economic factors, and that these cases were not necessarily ineligible.
"The suffering and the irremediable disease don't have to be the same," Trouton said.
The sole defender of the Canadian system at the Tuesday hearing was James Downar, a palliative care specialist at the University of Ottawa. He told British MPs that it was a "misconception" that MAID was being employed as a "first resort" option for medical care. "I would simply state that what we know of the individuals who are receiving MAID, that 96 per cent received or had good access to disability support and 98 per cent received or had access to palliative care support," he said. 
Article content
The U.K. approach to assisted suicide already differs sharply from Canada in that British courts have repeatedly ruled that any assisted suicide regime would need to be introduced by legislation, rather than legal mandate.
In Canada, the current euthanasia regime all stems from a single 2015 Supreme Court of Canada decision, Carter v. Canada, which broadly declared that assisted suicide is a constitutionally protected right.
Notably, the Carter decision came just 18 years after a prior Supreme Court decision, Rodriguez v. British Columbia, which had ruled the opposite. In that case, when justices had been asked to rule on the constitutionality of assisted suicide, they had replied that "the matter is essentially a policy decision that should be left to Parliament to resolve."
Article content
The Carter decision was so far-reaching, in fact, that it was used to quash an initial attempt by the House of Commons to pass a more prudent assisted suicide bill.
Bill C-14 — which passed in 2016 with substantial support from the Conservative benches — was loaded with safeguards intended to protect MAID from ever being approved for children, the mentally ill and other marginalized communities.
Although, as Kim told British MPs on Tuesday, Canada has always employed an extraordinarily broad definition of the term "reasonably foreseeable death," with the effect that even these early MAID cases were not necessarily terminal illnesses.
But the Carter precedent was used by a Quebec court in 2019 to strike down Bill C-14, prompting an updated bill to be passed by the Trudeau government in 2021 that broadly lowered the eligibility barriers for assisted death.
Article content
Starting in 2024, after a one-year delay on its implementation, MAID will even be available to Canadians whose only underlying condition is mental illness.
IN OTHER NEWS
The Bank of Canada has hiked the policy interest rate to 4.75 per cent. It's the highest in 22 years but historically it's still below the long-term Canadian average interest rate, which stands around five per cent. Still, the hike is generally being interpreted as a harbinger of recession. It turns out that when you keep debt basically free for two decades, it has seismic effects on the economy when you eventually decide to change it back.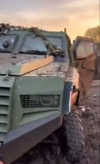 The David Johnston saga has rapidly morphed into a kind of Shakespearean tragedy. Mere months ago, Johnston was a universally respected elder statesman enjoying a peaceful and well-resourced retirement. Now, his nonpartisan reputation lies in ruins, a majority of the House of Commons wants him fired, as many as 70 per cent of Canadians think he's untrustworthy on foreign interference and he is giving weird and contradictory evidence to MPs in which much of the time is spent on Johnston explaining that it's not a conflict of interest for him (and his top adviser) to have lifelong personal relationships with some of the people he's supposed to be investigating. In the words of the National Post's John Ivison, Johnston's testimony was a "lamentable spectacle, watching a once-admired public servant, glassy-eyed and defiant, struggling to see what is so apparent to his critics."
Article content
Speaking of Johnston, one of the keystones of his report into foreign interference was that it took pains to denounce Global News reports alleging that Liberal MP Han Dong had knowingly accepted campaign assistance from China's Canadian consulates, and may even have advised China to continue detaining Canadians Michael Spavor and Michael Kovrig until after the 2021 election. "I have reviewed the same intelligence report that was provided to the Prime Minister relating to this allegation … the allegation is false," was Johnston's conclusion as to the latter allegation. At committee, it turned out Johnston had never even bothered to contact Han Dong before publishing the report.
Get all of these insights and more into your inbox every weekday at 6 p.m. ET by signing up for the First Reading newsletter here.