Child found wandering on busy Ontario road after climbing out of crib
OPP said the child had woken up in the middle of the night, climbed out of their crib and left the home through a door in the garage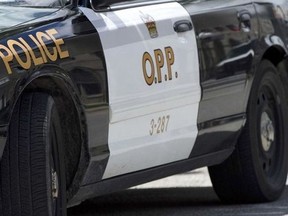 Article content
A toddler was found wandering alone near a busy street in Windsor, Ont. during the early hours on Wednesday morning.
Article content
We apologize, but this video has failed to load.
Child found wandering on busy Ontario road after climbing out of crib
Back to video
Ontario Provincial Police said the child had woken up in the middle of the night, climbed out of their crib and left the home through a door in the garage, police reported saying.
Two concerned citizens contacted the Lakeshore detachment to notify them of the wandering tot walking on County Road 22 in Lakeshore at around 1 a.m. The two individuals remained with the child until police arrived.
"There were several people who stopped to assist the child," said Const. Steven Duguay of Ontario Provincial Police.
Officers reunited the child with his family who were educated on a "safety plan" following the incident.
"The family could not believe that the child was able to get out of the house, the family was very upset with the ordeal but thankful that the child was safe," Duguay said.
In a message to the public, OPP said parents have a responsibility to care for their children and ensure their children's safety at all times.